What kind of forest is the Fox Forest? It is a forest with a name that sounds like something out of a fairy tale or a folk tale.
Also, do you know where the castle called Kiken Castle is located? For Japanese people, this castle has an unfamiliar name.
Actually, they both refer to the same thing. What is it?
The answer is a mirage!
Therefore, Kiken Castle is a castle that does not exist.
Fox Forest is mentioned in the Tenmon Giron, a document written in the Edo period (1603-1867).
In the "Uozu Kokonki" written in the 1700s, it is said that Maeda Tsunanori, the fourth lord of the Kaga Domain, who saw a mirage in Uozu (Toyama Prefecture), named the castle "Kiken Castle" in recognition of the good omen and his joy. Kiken means "to see joy.
Incidentally, Kiken Castle is said to be the residence of the god Taishakuten at the top of Mount Shumisen (a mountain that rises in the center of the ancient Indian worldview).
In any case, it is a fictitious castle.
It is also said that Harunaga Maeda, the 10th lord of the Kaga domain, discovered a mirage in Uozu while traveling from Edo to Kanazawa in April 1797 and had it painted.
So when is the earliest record of a mirage in Japan?
The earliest known record is a description of Kenshin Uesugi seeing a mirage in Uozu in 1564 in the Hokuetsu Gundan, a military treatise on the Uesugi clan in Echigo Province.
Kenshin Uesugi, one of Japan's most famous military commanders, also saw a mirage.
These are the historical records of mirages, and most of them were seen in Uozu.
You must have already noticed this. Yes, that's right! Uozu is a mirage town!
So where are the viewpoints?
It seems that the area around the Uozu Buried Forest Museum is the best place.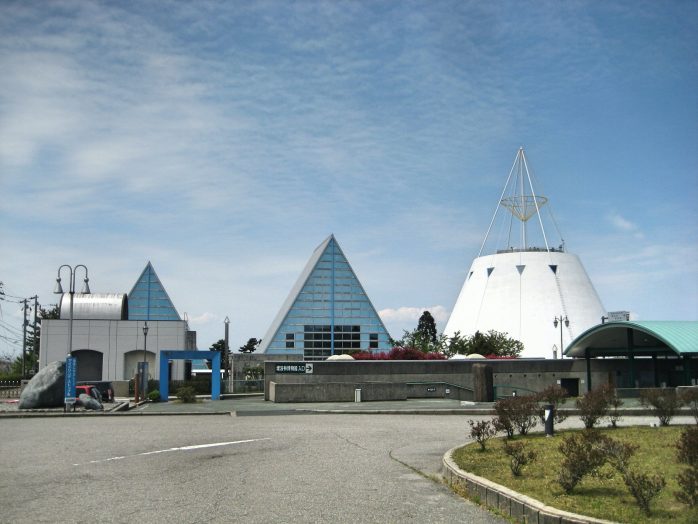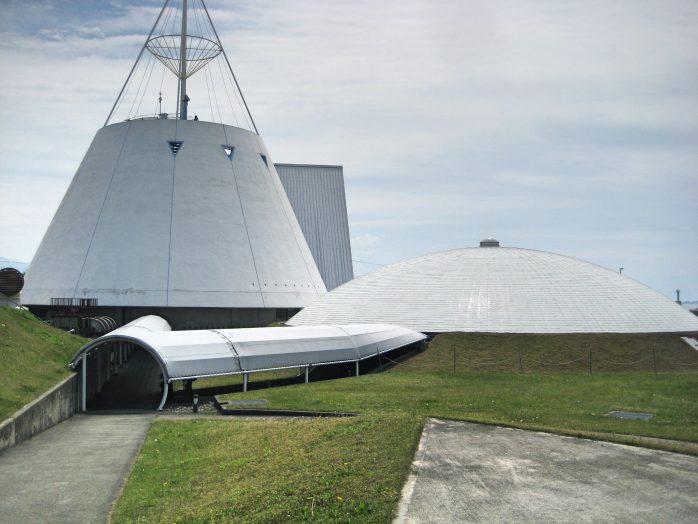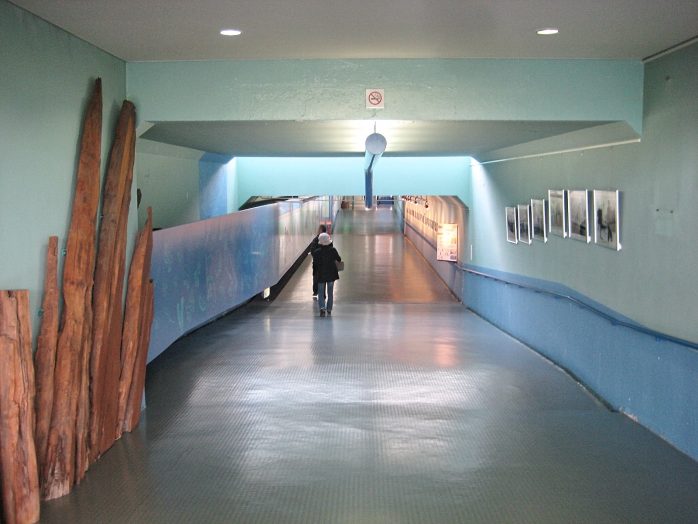 ↑Uozu Buried Forest Museum
As you can see on the map, the view is open on both sides, so you can see as far as Kurobe City, Iwase of Toyama City, Shinminato City, and Himi City. The mirage images of Toyama often seen on TV and in newspapers are also shot from the Uozu Buried Forest Museum area.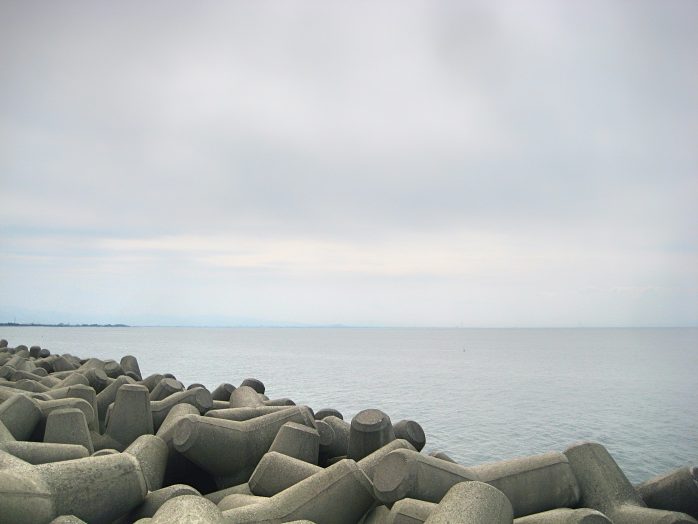 ↑Viewpoint of mirage
By the way, in the Uozu Buried Forest Museum, a large tree root over 2 meters in diameter is preserved underwater, creating a mysterious presence.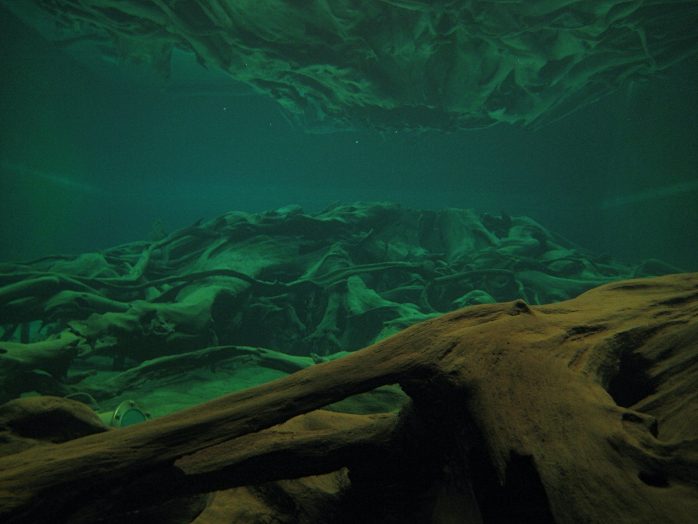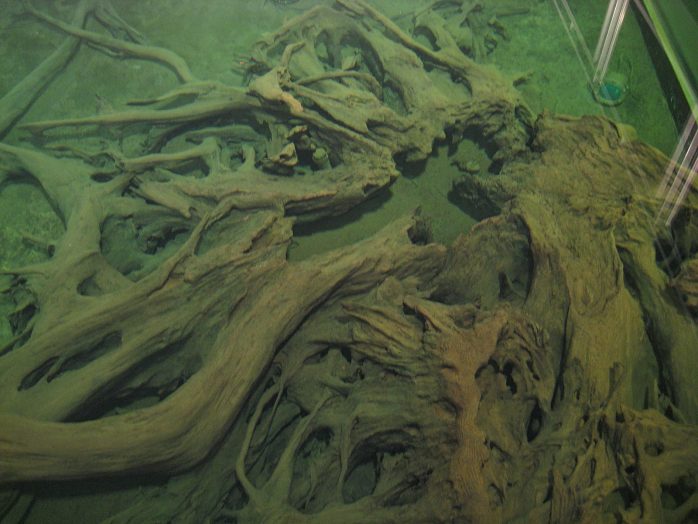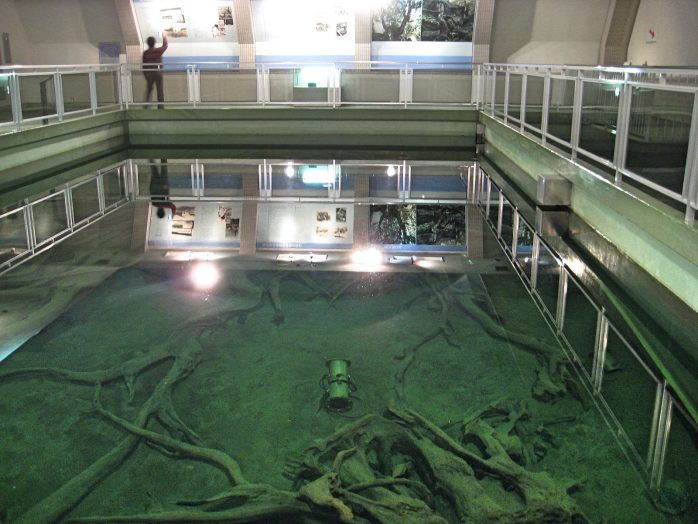 ↑Buried Forest of Uozu Buried Forest Museum
Buried forests are old-growth cedar forests that were buried in the soil by river flooding about 2,000 years ago and later submerged. Many of Uozu's buried forests were unearthed during the construction of the Uozu fishing port and are still buried throughout the surrounding area. A part of the museum site is designated as a special natural monument as a buried forest reserve.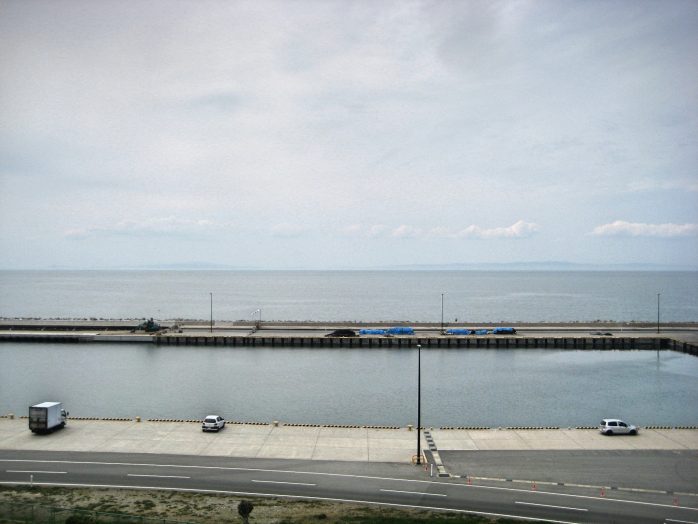 ↑Uozu fishing port_From observatory of Buried Forest Museum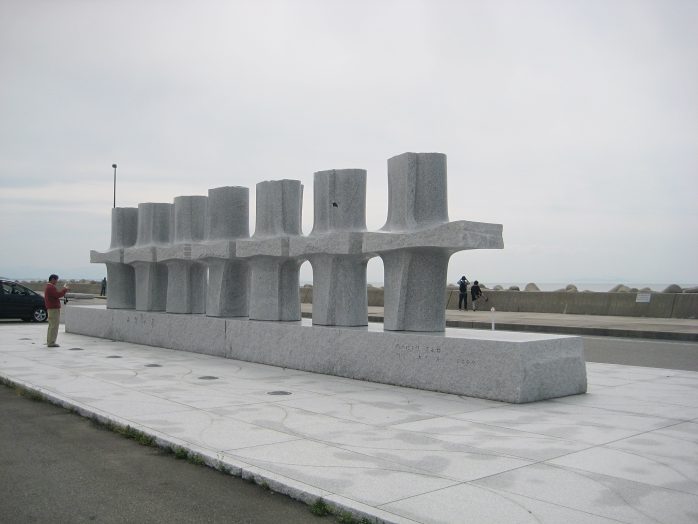 ↑Uozu fishing port_Monument of mirage
The Uozu Buried Forest Museum also has an exhibit on mirages, so visitors can obtain information on mirages here.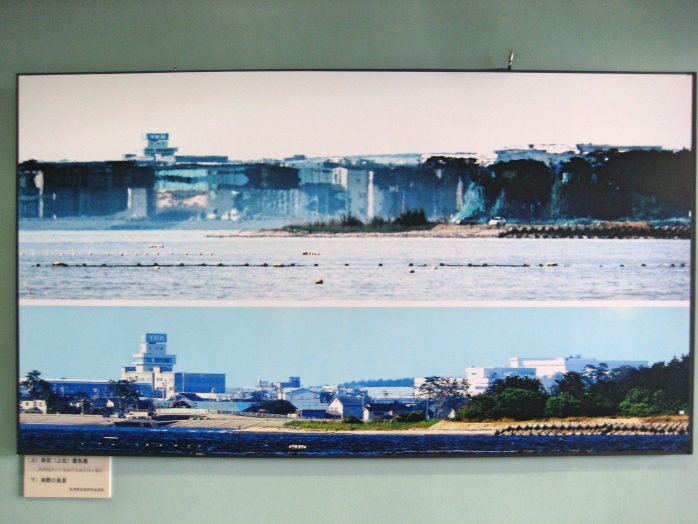 ↑Photo of mirage_ Uozu Buried Forest Museum
The mysterious scenes created by nature cannot be created by human beings.
Visit Uozu and encounter two of nature's mysteries: buried forests and mirages!
<Japanese WEB site>
<Location>
Uozu Buried Forest Museum:
814 Shakado Uozu, Toyama, Japan
Post code: 937-0067
【Related information】
Information of souvenir for Toyama Prefecture.