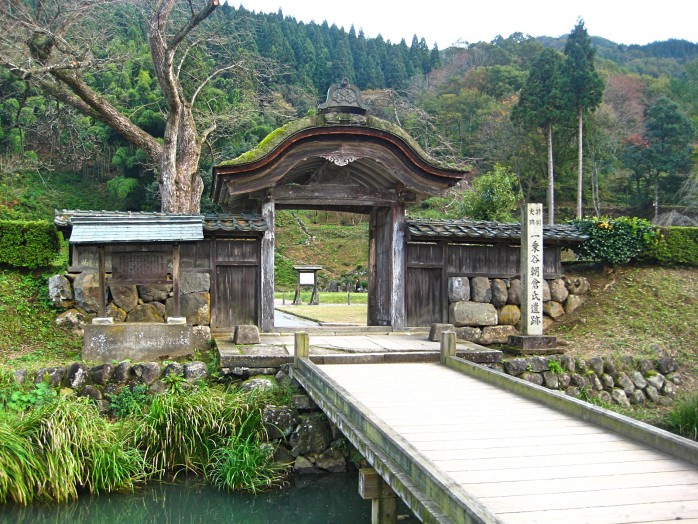 Pompeii of classical Roman city in Italy its population was estimated 10,000 or 20,000 people was buried under the volcanic ash and stone by the eruption of Mount Vesuvius in AD 79. The excavation of this ancient city has been started in the middle of 18 century, and then it was awakened from sleeping of 1700 years. Approximately 2.5 mil tourists visit this world-famous ruins every year.
It says the Japanese version of Pompeii is Ichijodani Asakura Family Historic Ruins!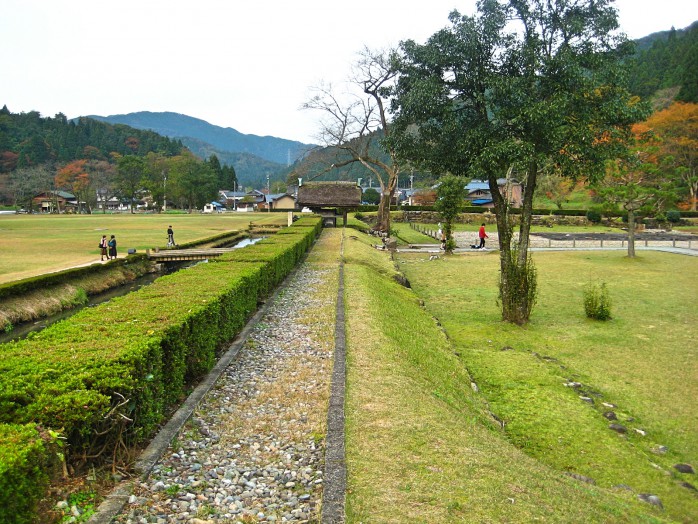 About 450 years ago, Japan was in the midst of the Age of Civil Wars period.
Asakura family was a powerful family who was at the height of their prosperity in Fukui area for 103 years with 5 generations.
However, Yoshikage who was 5th head of Asakura family lost the battle with Nobunaga Oda who wielded power in those times.
The castle town of Asakura family that was over the 10,000 populations was attacked and burnt. After that, the town was buried under the ground.
It means the fall of Asakura family.
No matter how prosperity, we can't judge when it decline. We would like to live modestly with no arrogantly.
The excavation of Asakura castle town has been started in 1967, and it is registered as special historic spot of Japan. The distance of east and west is 500m, north and south is 3km.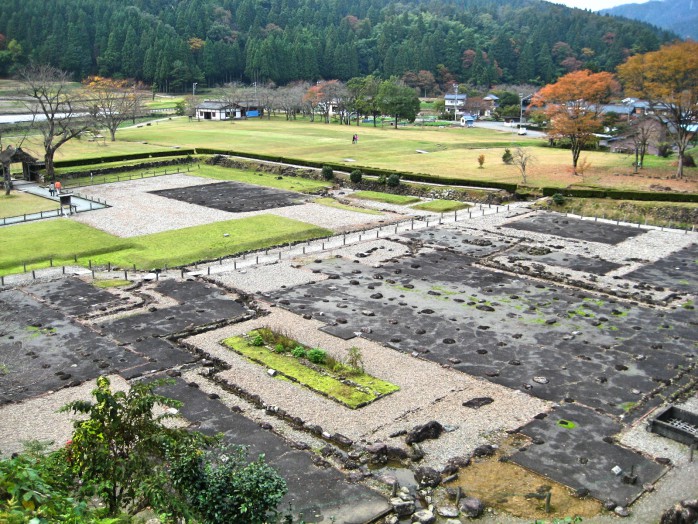 How was it? Don't you think it is Japanese version of this Pompeii?
Inside of the site is repaired, and a part of castle town is restored. You can experience the atmosphere of those times.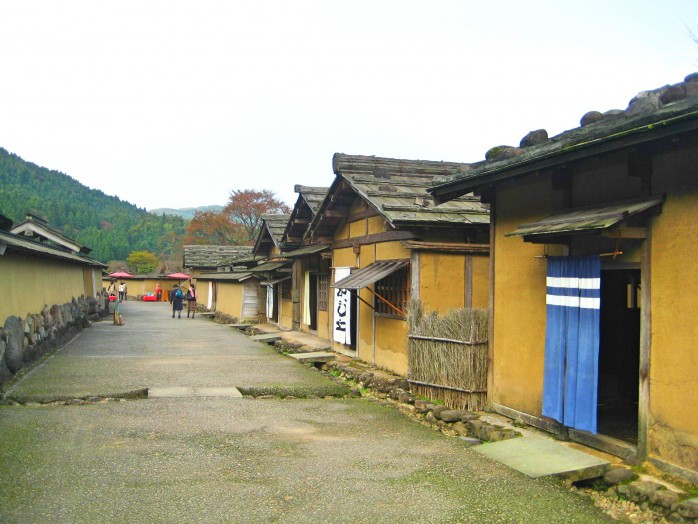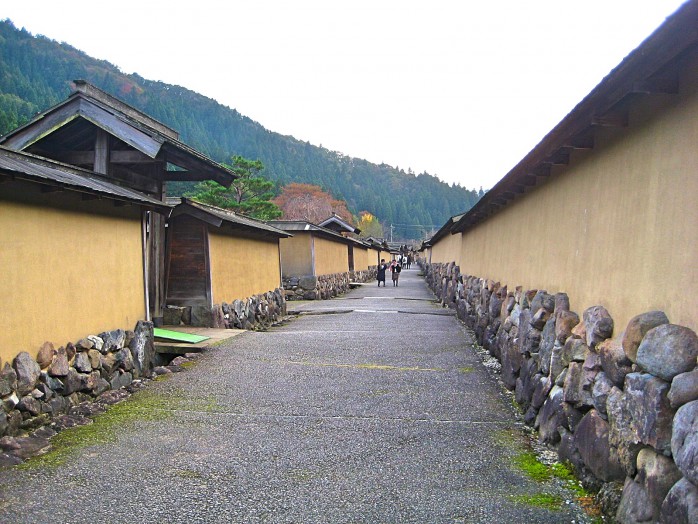 The highlight zone is fully in the ruins such as mansion ruins and grave of Yoshikage, Suwa mansion garden ruins, Yudono garden ruins and so on.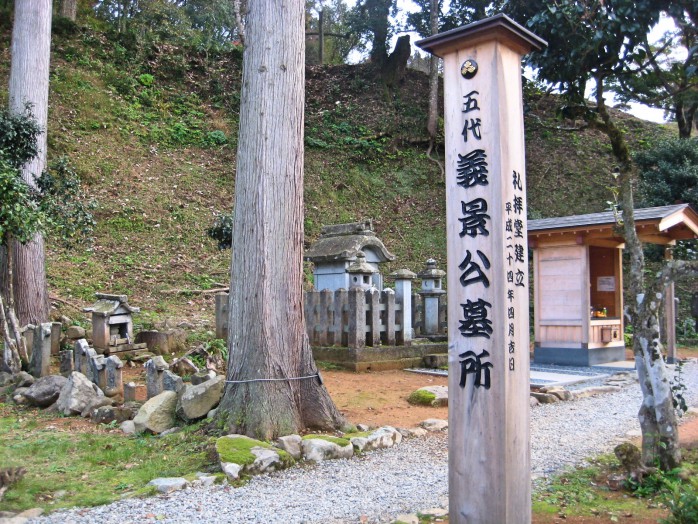 ↑The grave of Yoshikage Asakura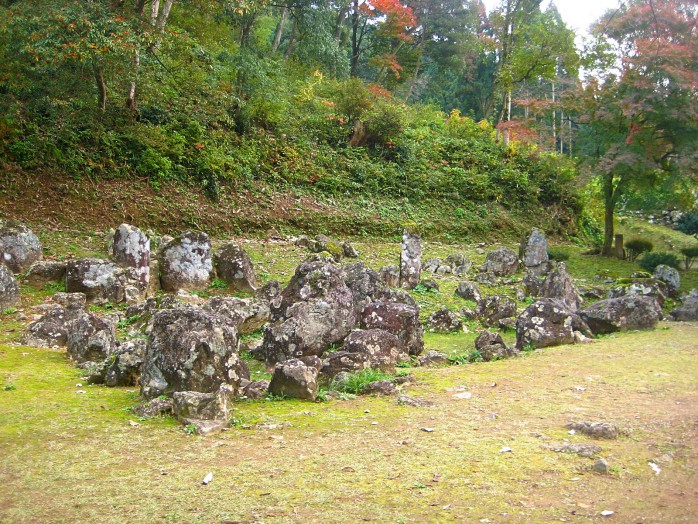 ↑Yudono garden ruins
Ichijodani Asakura Family Historic Ruins is revived town after sleeping 450 years without anybody seeing someone. It might be only here we can see sudden disappearance town during battle of the Age of Civil Wars period in Japan. If you have an opportunity, please visit
<Japanese WEB site>
http://japan-history-travel.com/?p=2300
<Location>
Ichijodani Asakura Family Historic Ruins:
Kidonouchi-cho, Fukui city, Fukui, Japan
Post code: 910-2153
【Information for Souvenir of Fukui Prefecture】