"Ako incident" or "Forty-seven rōnin disambiguation" is very famous historical story in Japan. The hero of this story is Mr Naganori Asano.
Mr Naganao Asano who is grandfather of Naganori completed Ako Castle with spending 13 years from 1610.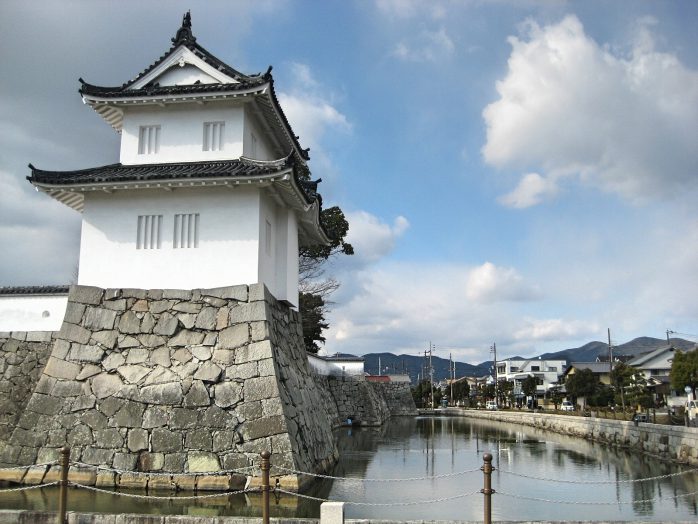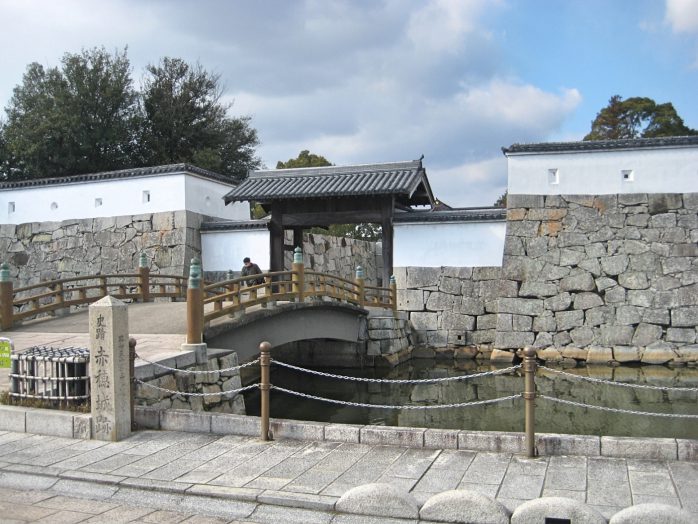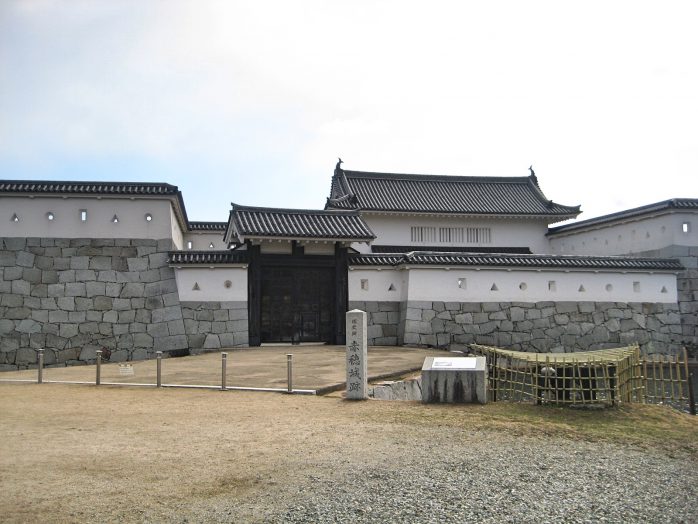 Mr Masazumi Kondo who was a chief retainer of Naganao and military scientist designed Ako Castle, and Sokou Yamaga who was also military scientist was invited and added treatment during building of the castle.
As described Ako Castle is built according to military science, and the characteristic is complicated and zigzag stonewall and each gate that is established with different angle. Therefore Ako Castle is very rare castle that has deformation structure in Japan.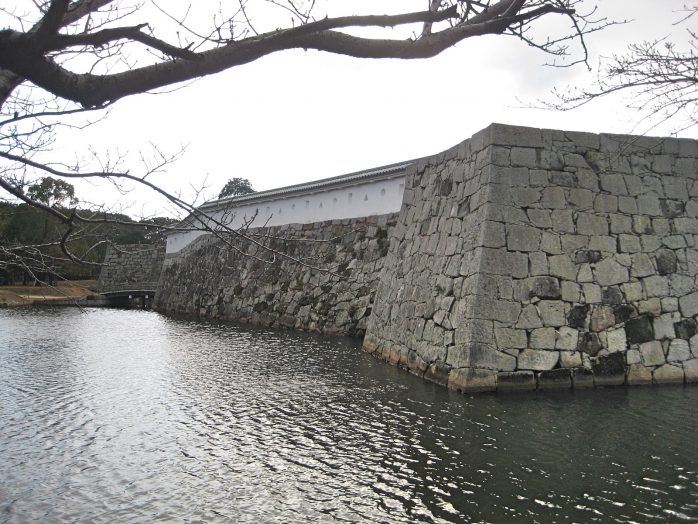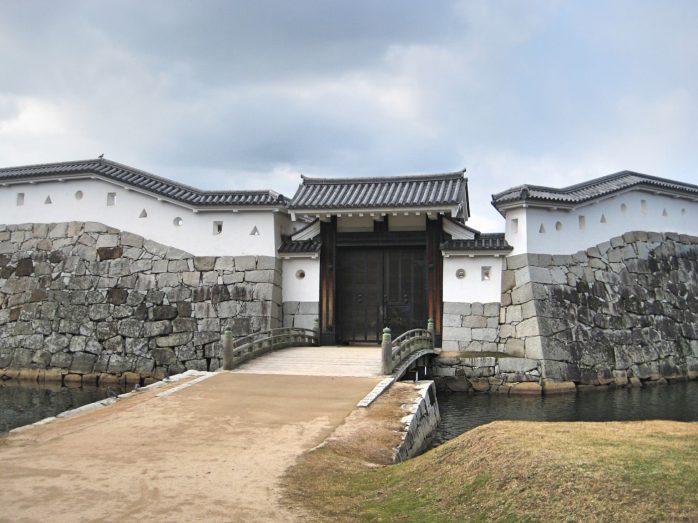 If you visit, you will feel elaborate stonewall and moat.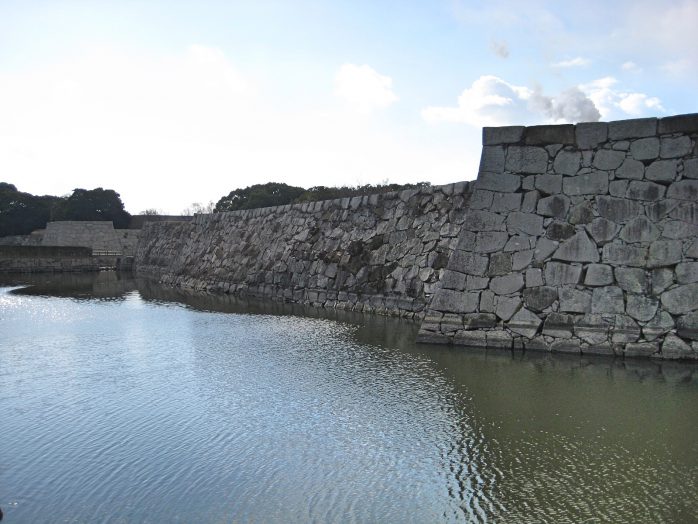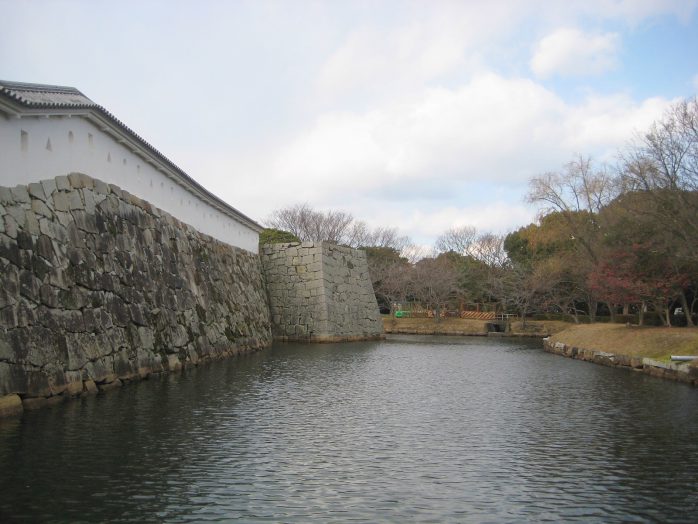 By the way, the water supply to the castle was used waterworks from Chikusa River.
This waterworks is very notable institution in the castle town of Ako!
Ako waterworks that completed in 1616 by command of Mr Hanzaemon Tarumi who was officer of Ako government extends for total 30km, and Ako waterworks is the one of Japanese top 3 waterworks together with Edo-Kanda waterworks (completed 1590 in Tokyo) and Fukuyama waterworks (completed 1622 in Hiroshima).
It is said that the water taken from Chikusa River 7km upstream from Ako castle flowed into the entrance of castle town through the open canals made in the skirts of mountains by the nature flow. After that, it is said that the water went through the culvert and reached to a well of each house.
It was unusual in those days for water supply to each house. It is three years older than the water supply system in London that was supplying water to each house in the same way.
It is surprising that Ako's waterworks has the older history than the world's biggest city London.
Furthermore, it is estimated that it is the oldest in Japan as a waterway tunnel.
Ako waterworks has such the history, but now it had finished its role.
However, the spirit of distributing water to each house has been inherited even now after nearly 400 years passed!
The reason is that Ako city water charge is ranked first place in the lowest price ranking of Japan in 2016.
You can drink clean and cheap water in Ako. On the other hand, there are many people who can't drink clean water in the world. Water is essential for human beings. Let's cherish it!
<Japanese WEB site>
http://japan-history-travel.com/?p=2791
<Location>
Ako Castle:
1424-1 Kamikariya, Ako, Hyogo, Japan
Post code: 678-0235