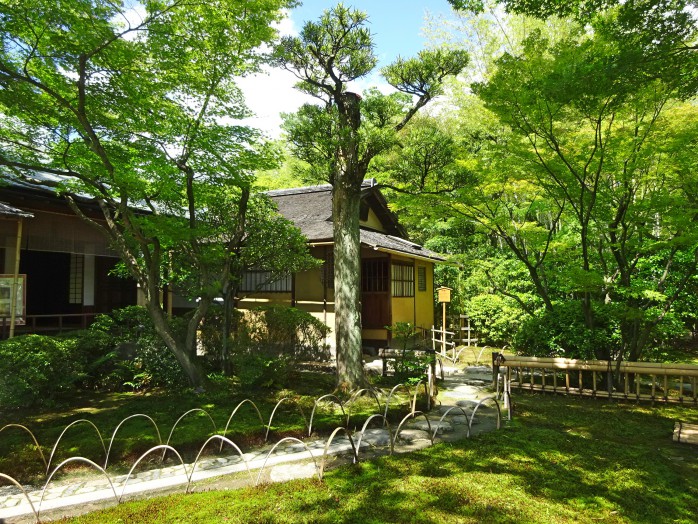 Green trees seen through a paper sliding door.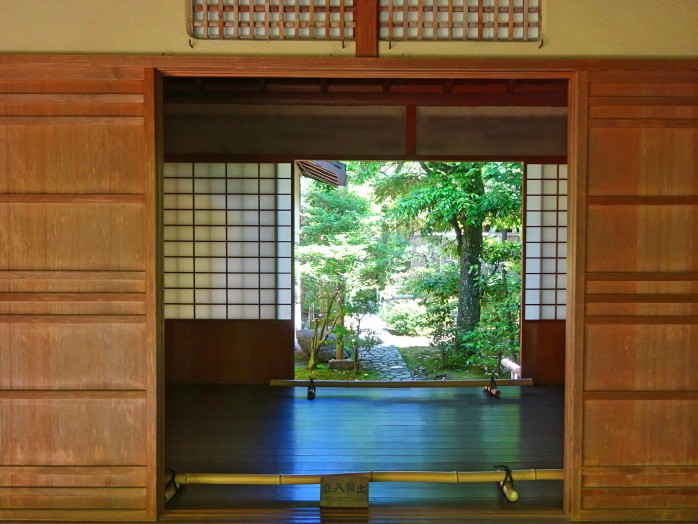 A wash-basin that left the state of nature without processing the stone into perfect form.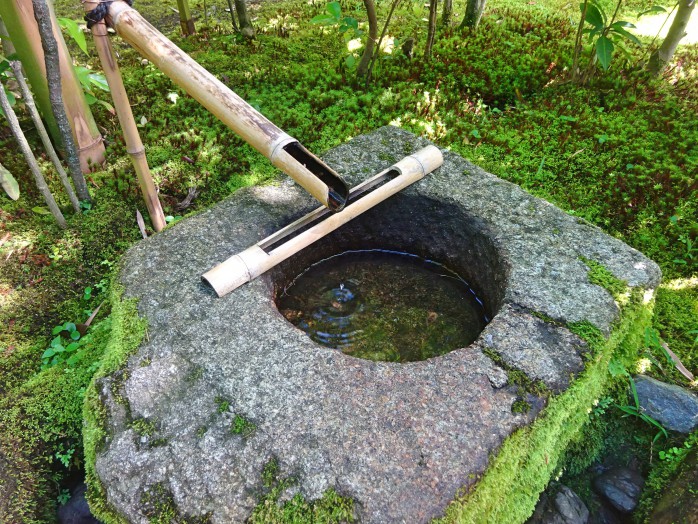 Stepping-stones of irregular size.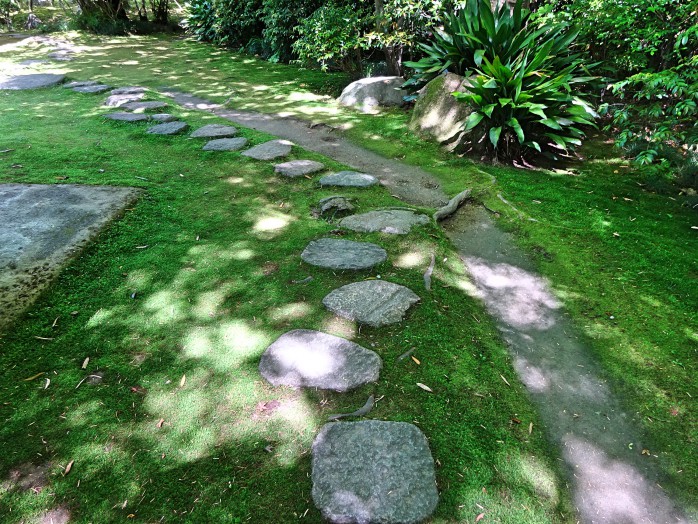 It can be said that inside the area is directing an extraordinary space.
It doesn't make excitement of feelings, but it creates state of calm in mind.
I always think so when I step in the Japanese garden each time.
Urak-en is also no exception.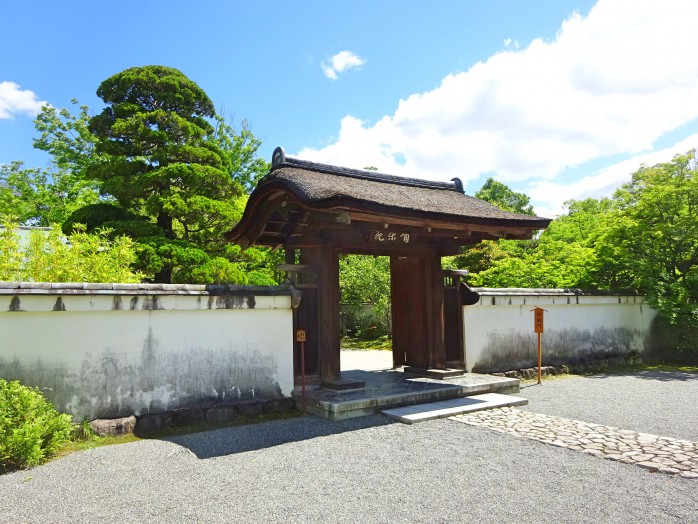 Iwasu gate (Entrance of Uraku-en)
If people like history in Japan, there will be some people who come across clearly when they listen to Uraku.
Uraku is younger brother of Nobunaga Oda who built foundation of unification the whole country in period of the warring states of Japan (1467-1603).
The man involved in some way in important aspects in Japanese history.
One of them is Honno-ji incident (1582) that is famous in Japan.
He was in Nijo Castle where is near Honnoji Temple together with Nobutada Oda who was heir of Nobunaga when Nobunaga was made the surprise attack by Mitsuhide Akechi. It is said that Uuraku escaped from the castle while Nobutada was committing ritual suicide by disembowelment (hara-kiri).
After the death of Nobunaga, he conducted himself well between Tokugawa family and Toyotomi family while they fought rule over the whole country, and got over the final stage of period of the warring states.
After that, he threw away warrior position, and he founded Uraku style for tea-ceremony in Shoden-in Temple of Kyoto, and he spent his closing years.
During the period, he built tearoom Jo-an.
The garden that has reception building of Shoden-in Temple and Jo-an is Uraku-en.
Another tearoom Gen-an of Uraku is restored in Uraku-en.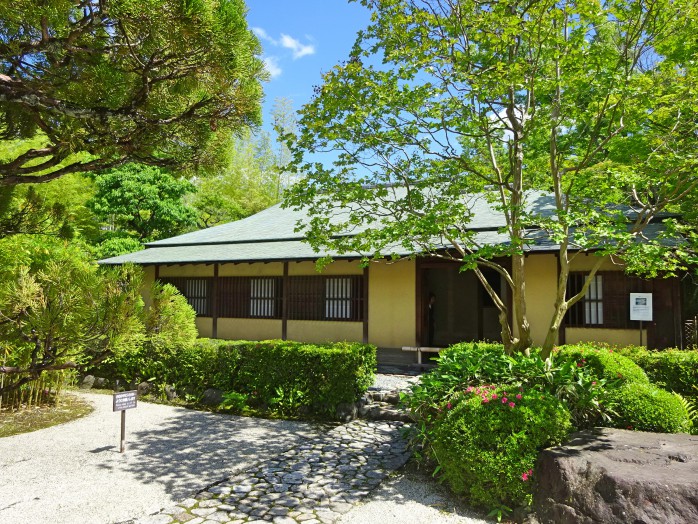 ↑The old reception building of Shoen-in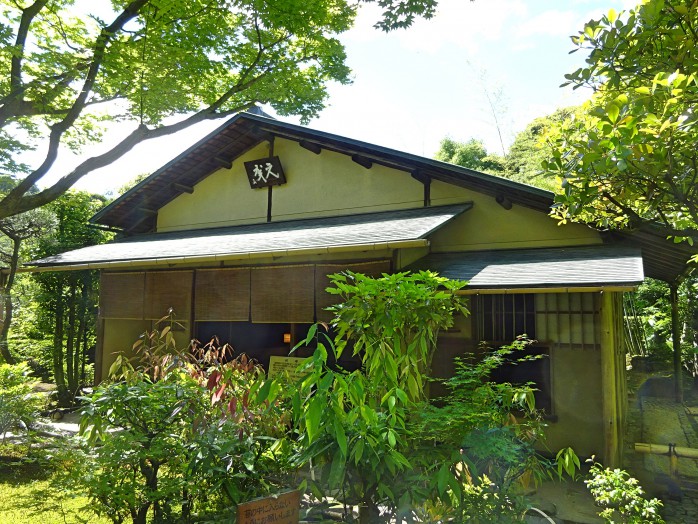 ↑Gen-an
Especially, Jo-an is registered as Japanese national treasure, and Jo-an is one of the three major Japanese treasure tearooms in parallel with Tai-an and Mitt-an.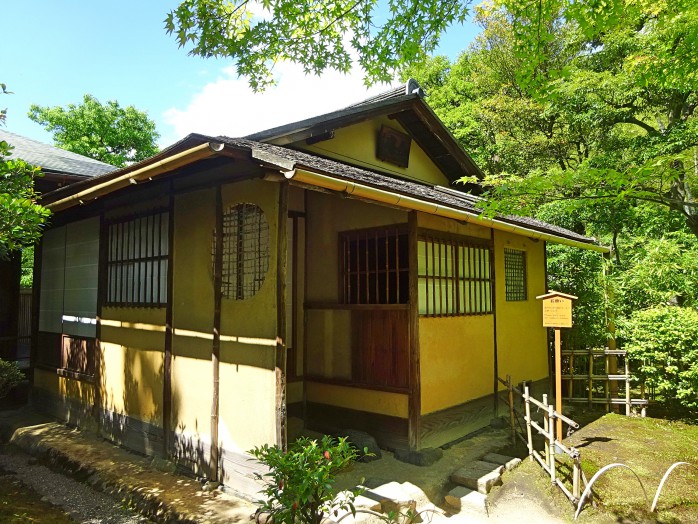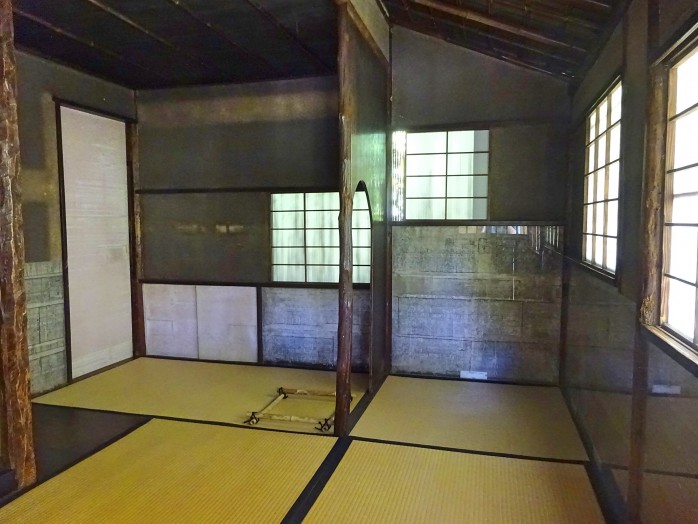 ↑Jo-an
So, let' chase career of Jo-an.
Jo-an was relocated from Kyoto to Tokyo in 1908.
Thirty years later in 1938, it was relocated to Oiso of Kanagawa prefecture.
In 1951, it was registered for Japanese national treasure.
Then it was relocated to current location in 1972.
The life of Uraku was full of ups and downs, but we might be able to say Jo-an is also no less full of ups and down than that, and has settled in current location.
I would like to return subject to Uraku.
Uraku was no to brave warrior. Even though we can see the name "Uraku" in many scenes.
There was one kind of camellia that Uraku prefer. That is named Camellia uraku.
There is Yuraku town in Tokyo. There is a theory that the name comes from Yuraku-bara where has the remain of Urak's residence.
There were teacups that were handled as the ordinary miscellaneous vessel during the era that Uraku lived. It is called Ido teacup. Among them, especially typical Ido teacup is called Oido teacup. Uraku also had the Oido teacup, so Oido teacup is also called Uraku Ido teacup.
Finally, it is "Jo-an". According to one theory, Uraku was Christian, so it seems that Jo-an came from his Christian name "Jaan" or "Johan".
If it is true, it might be able to say "Jo-an" is appropriate name as the architectural remain that had the life full of ups and downs.
It can say Uraku left his name as literati rather than warrior by mastering the tea-ceremony. I think Uraku suggest that age doesn't even matter to find your favorite field.
<Japanese WEB site>
http://japan-history-travel.com/?p=7677
<Location>
Uraku-en:
1 Gomonsaki, Inuyama, Aichi, Japan
Post code: 484-0081