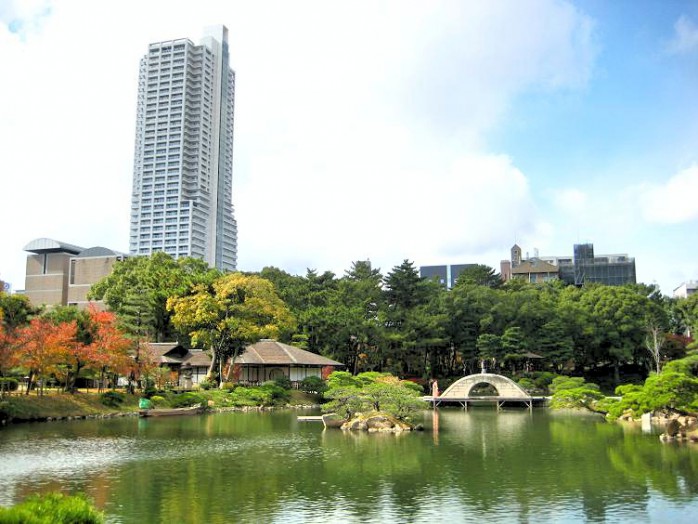 An atomic bomb was dropped on Hiroshima in 1945.
Accordingly, Hiroshima is famous for Hiroshima Peace Memorial.
However there is an unknown beautiful Japanese garden close to Hiroshima station where is gateway of Hiroshima. How about visiting here at firtst when you arrive at Hiroshima station?
It is Shukkei-en!
Shukkei-en was built in 1620 by instruction of Asano Nagaakira who is feudal lord of Hiroshima domain.
It became the current scale by large renovation of 1781-1788.
It was a catastrophic state by the atomic bomb in 1945, but it has reached the current by the maintenance of reconstruction.
The name of Sukkei is including meaning of "Shrink Scenery".
Due to that, you can see many kind of scenery in Shukkei-en.
So, let's wandering Shukkei-en!
■Takuei-chi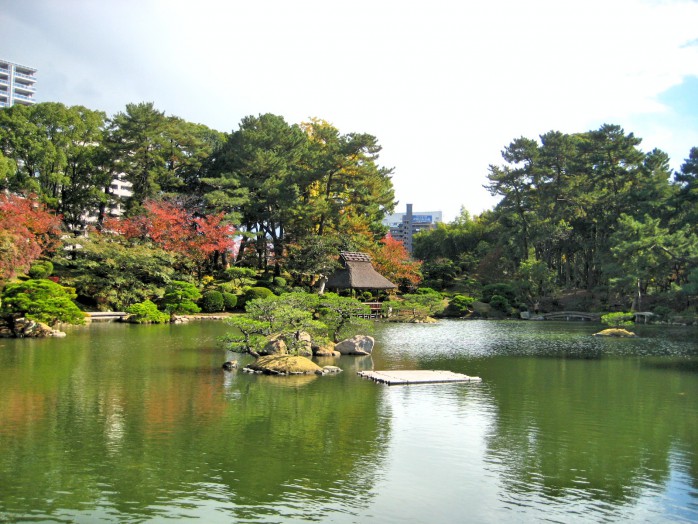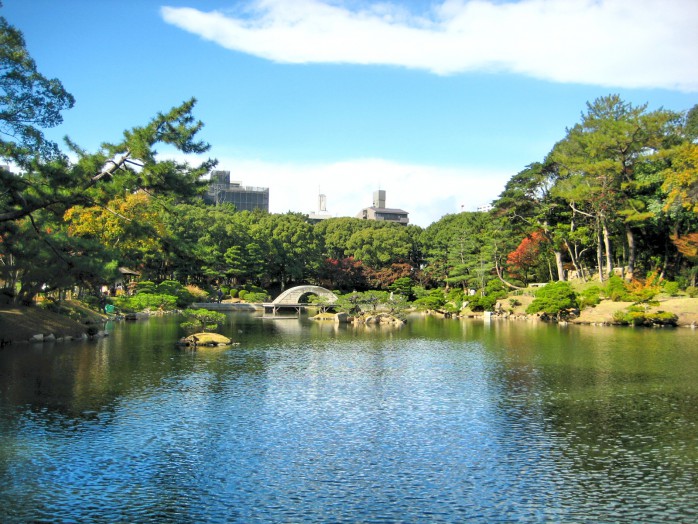 Takuei-chi is naming of pond which expanded in centre of Shukkei-en.
There are small and large 10 stones which were modeled on tortoise and crane.
What! Carps and mullets are coexisting in the pond. Why the phenomenons happen?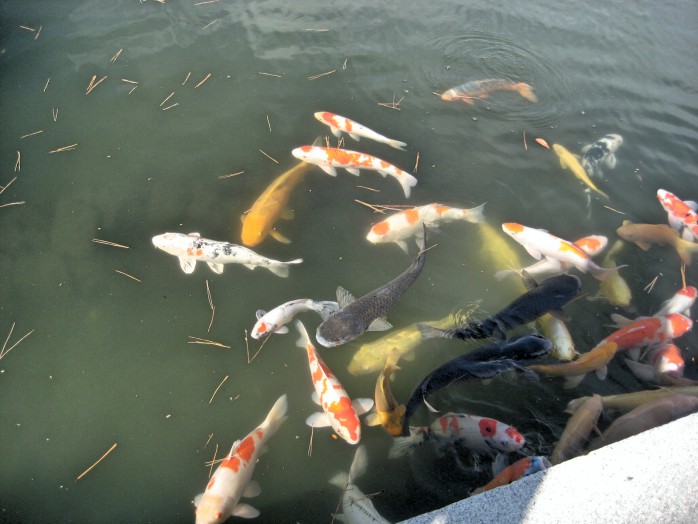 ↑The grey fishes are mullets
Mullet live in the brackish waters of estuaries and bays. The "brackish water" refers to the liquid in a state where fresh water and seawater are mixed. Hiroshima is the city built on the delta, namely estuary. Takuei-chi became pond of brackish waters, because the water of pond is taken at high tide from Kyobashi river which flows next to Shukkei-en.
Due to this, carps and mullets are coexisting. Don't you think it's funny?
■Kokko-kyo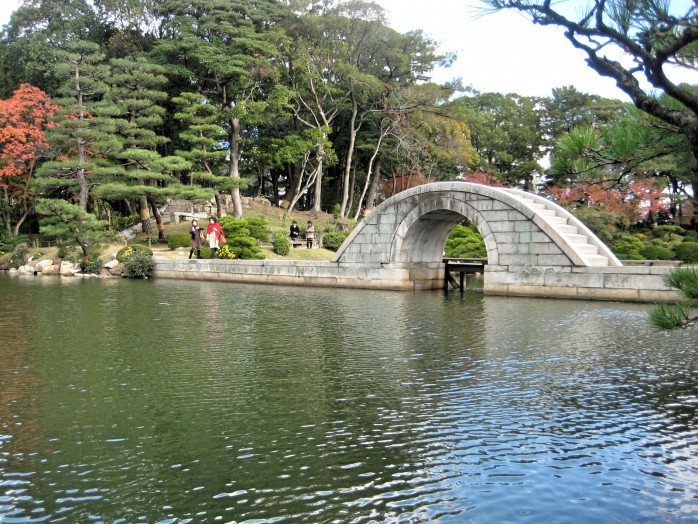 Kokko-kyo is bridge across the centre of Takuei-chi.
Shukkei-en is only 1.5km from ground zero. Eventhoug the bridge stood up the bomb blast.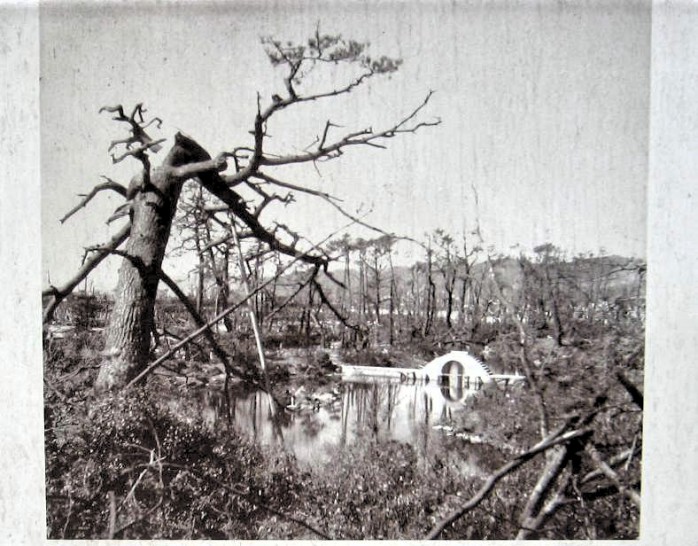 The stone stairs on the bridge has a little slope to the upper part. This has meanig connect between ground and sky.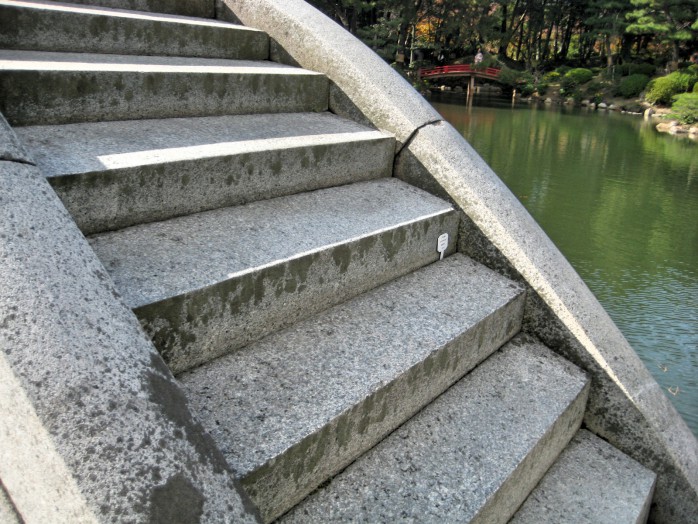 Kokko-kyo is lucky bridge to make luck rise, so please be careful and don't slip not to drop the luck when you cross the bridge.
■Reiseki-dan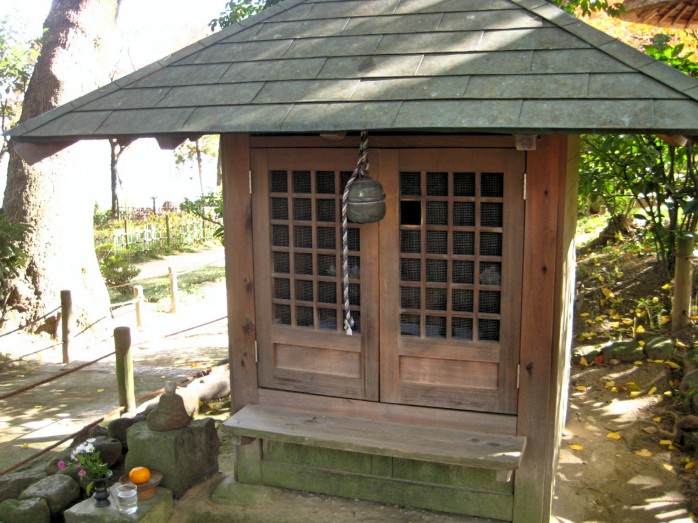 Reiseki-dan had enshrined three statues of Buddha who were drifted ashore at Shukkei-en when there was deluge in 1600s. The one of the three statues is inside of Reiseki-dan at present. It is joined block construction and it is said that it was made in 1100s.
The remaining two statues destroyed by the atomic bomb. The only one remained miraculously with a few part damage.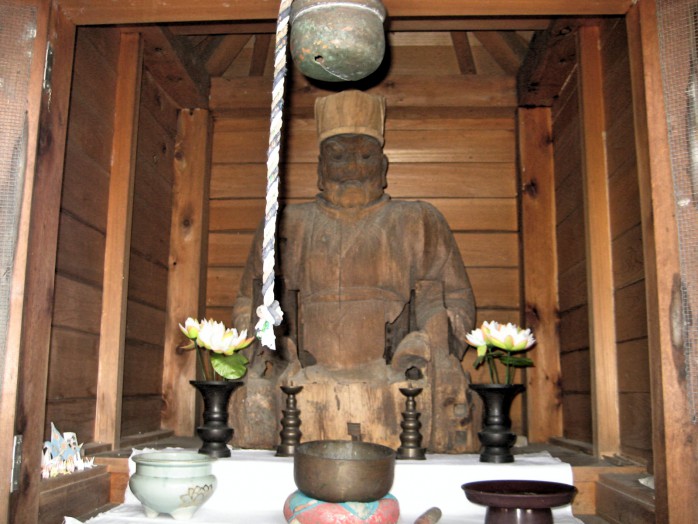 You can open the door of Reiseki-dan, so please pray to the miraculous statue.
■Atom-bombed trees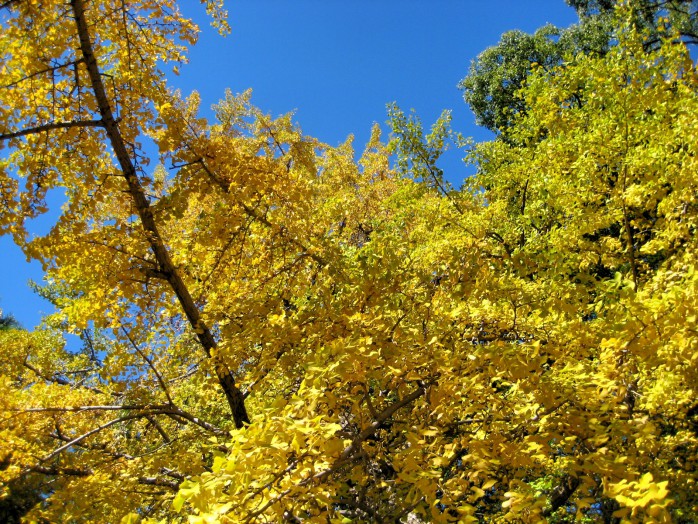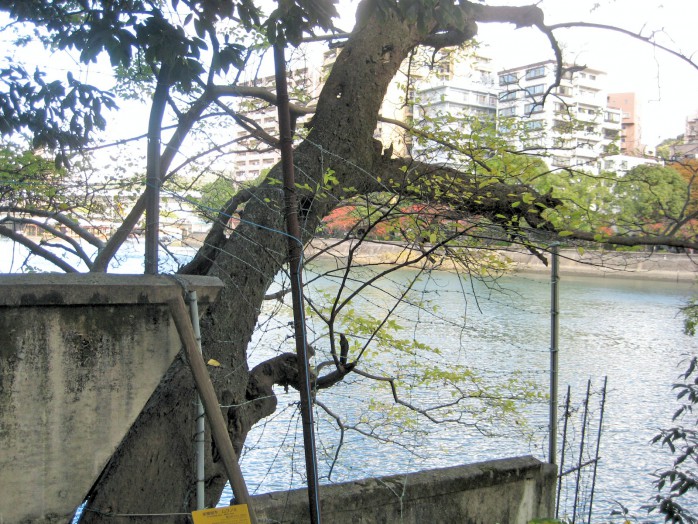 There are 170 trees which have been survived after the atom-bombed in Hiroshima. And three of them is in Shukkei-en!
■Garden lantern of Yang Guifei style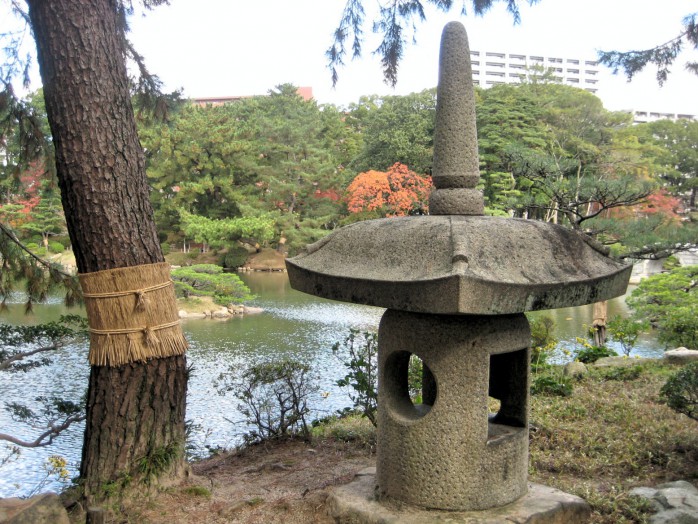 Yang Guifei is one of the three greatest beauties. The shape of garden lantern is similar to crown of Yang Guifei. This is the reason why the garden lantern is called Yang Guifei style.
How do you feel about? Don't you think there are many fantastic items in Shukkei-en?
The treasure which is not conspicuous but fantastic might be buried around yourself. It might not be article, it might be person or talent. Let's looking for again!
<Japanese WEB site>
http://japan-history-travel.com/?p=2325
<Location>
2-11 Kaminobori-cho, Naka-ku, Hiroshima
Post code: 730-0014